50 years of the School of Social Work
McMaster launched the School of Social Work in 1968. MAC Magazine speaks with a graduate of the very first cohort and a fourth-year student about to embark on her career. Much has changed in 50 years, but the heart and soul of the school remains the same: social justice, human rights, advocacy and a commitment to caring about others.
May 03, 2018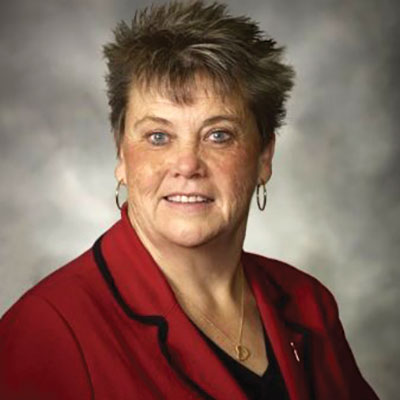 When she was a teenager, Lorraine Chapman '71 volunteered at a hospital. She remembers wheeling a German woman, who knew little English, to an x-ray appointment. The woman was confused about where she was going. Glancing around for a conversation-starter, Chapman used the seasonal time of the holidays to engage the woman in some conversation in German, which Chapman had learned at high school. Hearing her native tongue, the woman became calmer.
That volunteer work exposed Chapman to the value of relating to people and seeing their individual needs and it put her on a trajectory to social service education. She was among the first 25 students who registered for McMaster's new School of Social Work.
She fondly recalls hearing the description of the new program and being told there would be placement opportunities.
"There was a dynamic mix of students and instructors who all played a role in helping us to see the full range of social work opportunities and responsibilities," says Chapman.
She reflects on her education at Mac: "The class that came after us held a welfare rights protest in the welfare office and those kinds of events increased our level of knowledge of social justice and of people's rights. That awareness stayed with me through my whole career."
That sentiment rings true for Kirstin Webb, a fourth-year School of Social Work student.
"Being inspired by and supported by my peers has had a major role in my growth," she says. "It's very much a feeling of 'We're all in this together.'"
Webb originally had her sights set on psychology when she began at McMaster. She had a change of heart after taking a first-year social work course. Her first placement experience was with the Social Planning and Research Council of Hamilton, where she facilitated focus groups for individuals in unstable housing situations.
"The work really allowed me to see that we're not working on behalf of, but rather working with and that raising the lived-experience voices is really what this is about."
In Webb's interactions with the general public, she notes there is an undervaluing of social work. To her, social work is crucial to the caring facets of society – which, consequently, can be seen as feminized or gendered work. Her goal is to become a lawyer and bring social work and social justice into public policy.
In 2011, Lorraine Chapman was presented with a Hamilton Women of Distinction Lifetime Achievement Award for her 40 years helping women with substance use issues as well as those living with serious mental illnesses. The awards are nationally recognized as among the most prestigious for women. YWCAs across Canada join in the celebration each year.
She advises students thinking about social work that "it's important to get involved in social justice areas of the community. It's important to rub shoulders with people who are struggling with mental health, substance issues, and gender identity issues, because you're going to be their advocate. You need to stand alongside them and understand their issues and hear their voices."
Webb agrees. For those following in her footsteps and wanting to study social work at Mac, she says, "This program is definitely the place for critically minded, action-oriented, and caring people."
"It's important to rub shoulders with people who are struggling with mental health, substance issues, and gender identity issues, because you're going to be their advocate."